Being a bike rider is a way of life, rarely just a hobby. While we would all want to have this and that model and be proud owners of the most famous models and brands, not every bike is for everyone. Are you tall? Are you heavy? Are you planning to take long trips or just show off? these are all factors to be taken in consideration when choosing your future best friend.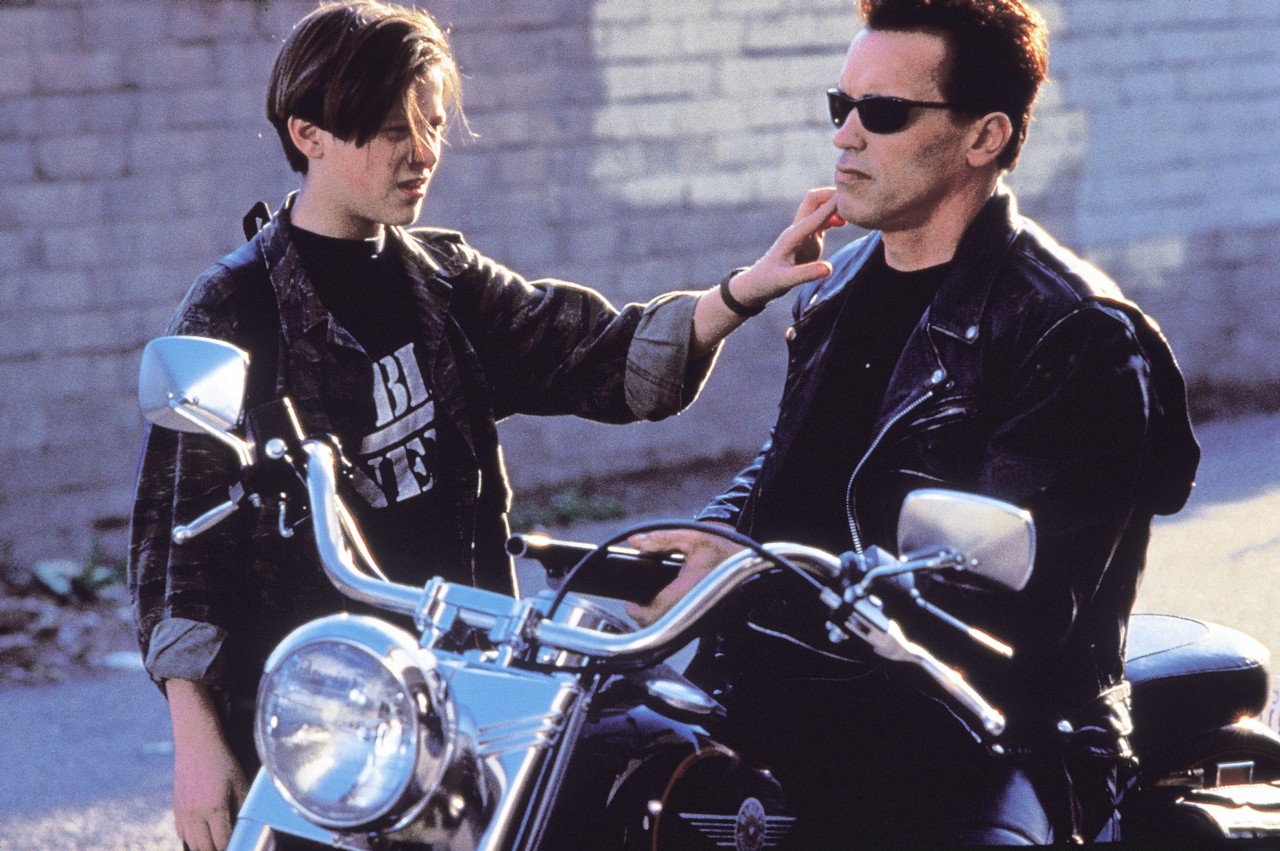 Image source
Cruisers
Most famous for Harley-Davidson and "Terminator 2". If you want style and individuality over performance, this bike is for you. Built big, heavy, strong and loud, this is the best bike for the macho type. When you think of a classic biker, with a bandana, shades, long beard, chains and a vest, you always imagine him riding a cruiser. It is built for a relaxed ride, with low seats giving the new rider's feet easy access to ground; and a with a low center of gravity offsetting heft. They have engines tuned for low rpm, making the throttle and clutch coordination easier for a beginner. Some of the flaws on the other hand come from cruisers having a long and low style, so it can make handling on some models a bit trickier, as well as some vibration. The price can also be a problem, since the big ones can cost a lot. Though, mid-sized ones are rather affordable.
There's a sub-group of cruiser called the chopper, which features exaggerated laid-back styling and front wheels more up front. They were made famous by movie "Easyriders". Cruisers in general are famous for customization, so if you're the type who likes custom things, this is definitely the type for you.
Tourers
Tourers are the type for those who like to go on long rides, travel great distances. This is the type of bike for those people who enjoy solace for longer periods of time, or for the opposite of that: for those who like long trips with company, since this type of bike is built with a long seat enough for two people to fit comfortably. Unlike other motorcycles tourers are specially built for long rides, meaning they are extremely comfortable, have good weather protection, built in radio, come with large integrated luggage compartment for convenience. A great plus that comes with tourers is that they have a larger fuel capacity, meaning less stops along the way, which further means less chances of getting stranded on a highway. All this comfort comes with a price, and for the tourer the price is extra wight and a steep price.
Scooters
Made famous by Italian "Vespa". A small bike, meant for easy transportation around the city. If you like discreet, small bikes and practicality over loud, big and showy bikes, this is the type for you. These bikes are not only light, but also easy to maneuver. If you know how to ride a bicycle, you'll have no problem switching to a scooter. They usually come with built in storage box, either under the seat or behind it, which makes it the top choice for pizza delivery, Chinese food delivery or pretty much any kind of city-delivery. Logically, since it's a small bike, with a not so powerful engine and low fuel consumption, one of its benefits is the low price. On the other hand, since scooters have smaller wheels, they tend to be less stable at higher speed, and because the scooter has a direct start, it can be a bit jumpy and it can easily fall out of your hands if not held tightly enough.
Enduro bikes
While not really for beginners, enduro bikes are great for those with a great inborn feel for balance. They are designed for off-road competitions. Enduro bikes most often come equipped with headlights and taillights for nighttime riding and usually come with devices for reading roll charts, timers and such... This is a bike made for bad terrains, and for those who like bikes for sports and adrenalin. They are fuel-efficient, and durable. Some scratches might come from using it for long, but other bikers would just respect you more for them. The downsides of this type are that it takes the longest to get used to them, due to relatively high seats.
Now you've seen that not all bikes are the same and you know more of each of the most common bike types. Use the knowledge gained here to choose the best type for yourself, and enjoy your new bike.
Resources:
Motorcycle USA
Motorcartel
Lets face it, in Miami you NEED a ride. Without one you are just stuck in traffic. And even though Miami-Dade County has some of the worst traffic in the USA, its next to impossible to get anywhere without one. Still, it's essential to understand the process of getting a new tide before you make any moves because if you mess up- you're going to get taken for a ride by the salesmen (happened to me too!).
Individuals, particularly first-time car buyers, are easy marks for veteran salesmen. You should follow certain guidelines to ensure a smooth sale. The last thing you want is to spend your hard-earned cash in the wrong way which can lead to headaches and regrets. Check out these tips that can help you stay on the right track when it comes to obtaining the vehicle of your dreams in the Magic City.
Do These to Keep Your Sanity
-Stick to a Budget - Before you walk into a car dealership, you should already have a ballpark amount of how much you're willing to spend on a new car. Check the car out online before hand. You can even test-drive the car (or one like it) at another dealership. Try to stay within a price range so you don't wind up with something you ultimately can't afford. Remember that there is always fees on top of the labeled price (insurance, fees hidden in the fine print, etc). When figuring out your game plan be sure to factor in an estimate for monthly payments and vehicle maintenance, as these aspects are part of your decision to purchase a ride and will inevitably surface after you've been given the keys to drive off the lot.
-Small Dealers- Miami has a lot of big dealerships to cater to the higher end demographics but they are all show. Head away from the higher end neighborhoods like Bal Harbor, the Shores, and Aventura and try to buy your car in one of the worst areas (like
Opa Loka
, Overtown and /Liberty City). You'll be paying for the privilege of the environment in the upscale neighborhoods (aka the tourist / snowbird price) while the smaller dealerships in the less fancy areas will give you a legitimate price.
-Do Your Research - Another smart move is to do a good amount of research beforehand. If you've got your eyes set on a particular make and model, check the blue book value for an accurate calculation of the car's overall value. If you've already narrowed down your search to a specific vehicle, it's also important that you check the mileage, the number of previous owners, and maintenance history. You can even check out cars online to see whats what and get an idea of what prices you should expect. It's also a good idea to see if the car has been any past collisions or has any mechanical problems or physical damages. Not doing so can result in the occurrence of pre-existing issues that add on more to your upkeep expenses in the future. Remember, once you've signed all the paperwork and the car is released in your possession, you're ultimately responsible for any known and unknown situations that may arise.
-Review Your Credit Score - Checking your credit score regularly is always recommended but especially if you're planning to get a new car soon. The higher your score, the fewer amounts you can expect to put on a vehicle as a down payment and the higher chances you have of getting an ideal car loan. If there's anything that looks inaccurate on your credit report, it's best to resolve the situation with creditors before moving any further in car-purchasing process. Outstanding debts make it more difficult to obtain the loan you need to make your fantasies of coasting in that new car a reality. This is the same in Miami as it is everywhere. They are more accepting of fresh-off-the-boat folks though here.
-Negotiate for the Lowest Price - Lastly, you should never settle for the first price given to you by a salesperson at the dealership. You have the right to
negotiate for a lower price
. You can always walk away- there are plenty of places to shop if you dont like the price. Most professionals will try to work with you in an effort to make the sale, so don't be afraid to ask to purchase for an amount that's in your best interest.
What's hot in the hottest city in the USA? I'm on the street getting you the low down on the newest things and the best rides. Check back and see what I've got to offer!